Chapter 1094 of One Piece is gearing up for its release this week. However, will the manga also have a break following this chapter?
The frequent hiatuses of the One Piece manga have been ongoing for several months. Due to Eiichiro Oda's busy schedule with the live-action series, the manga has certainly been set aside for a few weeks. As a result, fans couldn't help but worry about Oda's health.
However, after the live-action series premiered on August 31st, the manga was supposed to return to its usual schedule. After a few weeks, One Piece delivered two consecutive chapters, 1092 and 1093. However, Chapter 1094 of One Piece has also been delayed due to Oda's packed schedule.
The manga is currently in a very crucial phase as it is expected to transition into a new arc. Dive in to find out if there will be a break after the next chapter.
Will There Be a Break Between Chapters 1094 and 1095 of One Piece?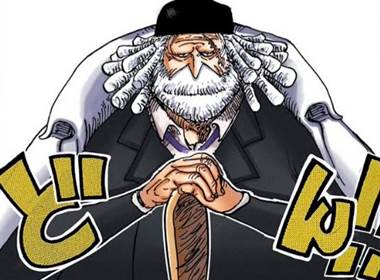 Chapter 1094 of One Piece will be released on October 8th, and Chapter 1095 is scheduled for October 15th. So, there won't be a break after this week's chapter. Shonen Jump will have no breaks for the rest of the year. Therefore, even if there are delays after Chapter 1095 of One Piece, it will be due to Oda's schedule.
Eiichiro Oda is the executive producer of the live-action series and has been overseeing production and promotion for some time. His efforts have paid off as the series has seen tremendous global success. Season 2 was recently announced, but there have been no updates.
After the premiere of the first season, Oda promised to focus more on the manga. However, prior to the frequent hiatuses, he typically took a break every 3-4 weeks, much like most mangaka. Therefore, the One Piece manga will now only have occasional breaks. The first arc of the Final Saga is set to conclude in a few weeks.
Egghead Island is surrounded by a fleet of a hundred ships led by Admiral Kizaru. In the previous encounter, Kizaru had forced the Straw Hats to separate for two years. However, they are much stronger now, and Luffy is standing up to the admiral. Furthermore, the series is more focused than ever on Gorose and Kuma, which means that more shocking revelations could be in store for us.