If you're wondering about the spoilers for My Hero Academia Chapter 403, they should be circulating on social media by October 11, 2023. Here are the expectations for the upcoming installment of My Hero Academia!
My Hero Academia is expected to conclude very soon as it enters its final narrative arc. The final arc has delivered the series' most intense battle and multiple plot twists that have left readers on the edge of their seats every week.
Currently, the series' main focus is on the battle between the main villain, All For One, and Japan's number one hero, All Might.
Both have been fighting for a while now, and Chapter 402 of the series bid farewell to the fan-favorite villain, Hero-Killer Stain.
My Hero Academia Chapter 403 : All Might's Ultimatum (Will AFO Survive?)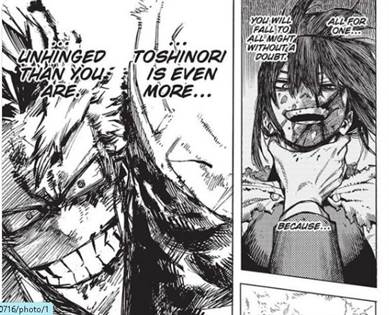 The battle between AFO and All Might has taken a wild turn. Most of the time, the outcome of the battle has been uncertain, and the tides are now changing.
Chapter 402 left fans on a cliffhanger, with All Might detonating his remaining Hercules armor on AFO's neck while choking him.
Read also : Kagura Bachi Chapter 4: When exactly is it coming out?
All Might fought All For One in a completely bizarre way. However, he created numerous mechanical prototypes of his students' quirks that aided him throughout the battle.
All Might's car, Hercules, transformed into a powerful suit of armor covering his entire body except for his trademark smile.
However, AFO soon stripped All Might of his armor and nearly beat him to death. But Nana's hallucination gave him the motivation to stand up and use the remaining armor to detonate All For One's neck.
All Might has a lower chance of surviving than AFO, but considering that AFO also had a flashback of Nana telling him he would die at the hands of Toshinori, this could be the end for him.
Shigaraki vs. Midoriya (The Battle Continues)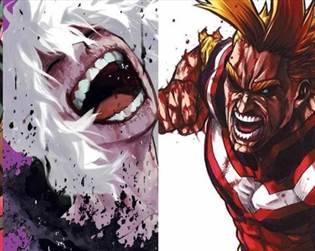 The battle between Shigaraki and Midoriya was initiated a long time ago, and the manga didn't focus much on the fight. In the previous chapter, a slight emphasis was placed on these two elements.
While the goal is concise, it's possible that Midoriya will go to save All Might as Shigaraki hinted that he's about to die and that Midoriya should go save him.
This would be a significant reunion moment between the student and his mentor.
If All Might dies due to the massive explosion, Midoriya could face a significant setback, or he might go berserk upon learning of his mentor's death.
The Death of All Might (Possible)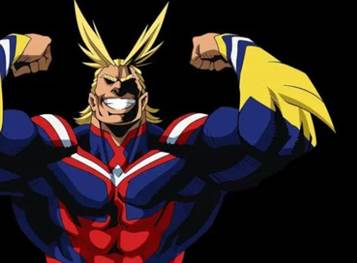 In My Hero Academia Chapter 403, there's a slight chance that All Might's death due to the massive explosion may be presented.
While Nana hinted that All Might would defeat All For One because he's much crazier, it could also prove fatal for All Might.
If All Might manages to survive this explosion, he will be the victor of the battle as All For One's body will revert to that of a toddler.
My Hero Academia Chapter 403 Release date
My Hero Academia Chapter 403 is expected to be officially released on October 15, 2023, and will reveal the statuses of All Might and All For One.
The upcoming chapters of the series will be available on the Manga Plus app as soon as they are released!