The previous chapter of Kagurabachi introduced two new characters, including a witness who is none other than a little girl named Char. She was chased by a "bad guy" and his henchmen. Additionally, it was revealed that Char had seen one of Kunishige's enchanted blades. With a rather dramatic ending, fans can't wait to discover Kagura Bachi Chapter 4.
What to expect for Kagura Bachi Chapter 4
Kagura Bachi Chapter 4 will focus on Chihiro using her enchanted blade against the unnamed exorcist . As already mentioned, Takeru Hokazono's manga will not take a break next week.
Manga fans will be able to read Kagura Bachi Chapter 4 digitally on Shueisha's MangaPlus website, the MangaPlus app and also on the Shonen Jump+ app. Additionally, the chapter can be read on the official website of Viz Media.
When is the 4th chapter of KaguraBachi released?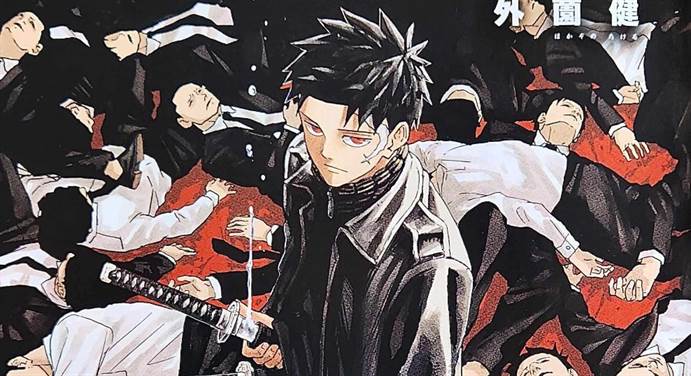 Kagurabachi Chapter 4 will be released on Sunday, October 8, 2023 at 5:00 p.m. in Weekly Shonen Jump issue 45.
Once released online, it will be available to readers around the world in digital format on Mangaplus, Viz and other Shueisha-affiliated platforms.
read also : One Piece chapter 1095 release date where to read the scan for free and legally?
The notable events of chapter 3
The final chapter of the Kagurabachi manga focused on the history of Katanas, revealing that Japan was known as the Katana Society. Additionally, the chapter explained that Tokyo had the highest number of exorcists living there. After establishing these facts, attention quickly turned to a girl named Hinao, who served as a mediator between the higher authorities and the exorcists.
While Shiba doubted Char's description of "the strongest sword in the world", it turned out to be true. Following this, an altercation broke out in the restaurant, where an exorcist appeared and caused chaos. It seems this exorcist was looking for Char and took her hostage. Seeing this, Chihiro drew his enchanted blade and prepared for his next fight.
Kagura Bachi Chapter 4 Spoilers
Kagura Bachi Chapter 4 promises to be action-packed with Chihiro facing off against the exorcist. He will do his best to save Char and discover the secrets of the stolen Katana. It could be that this unidentified exorcist is linked to the Hishaku group.
Plus, we might learn more about Char's identity and why she's being hunted. The next chapter is also expected to highlight Chihiro's skills .