Unlocking Tobio's Hollow Chasm in The Legend of Zelda: Tears of the Kingdom requires completing a series of quests and steps. Here's a detailed guide on how to unlock it:
1-The Secret of the Ring Ruins Quest: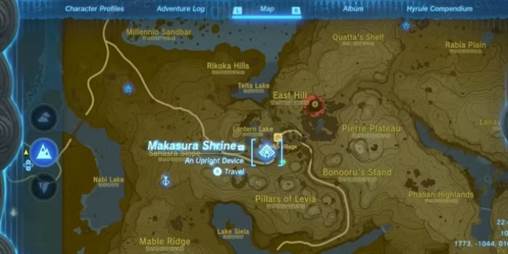 Start by locating Paya in Kakariko Village and speak with her to initiate the "Secret of the Ring Ruins" quest.
Make your way to the Ring Ruins. Once there, go to the top of the location and use your Camera to capture a photo of the Ring Ruins Stone Slab.
Return to Paya and share your findings with her. This exchange provides important information for the quest.
2-Meeting Calip: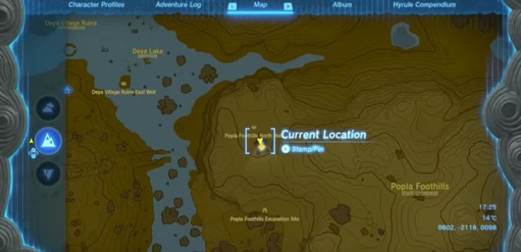 Head to the Popla Foothills, south of Kakariko Village.
Speak with Calip, who can be found at coordinates 0586, -2105, 0093.
Calip will ask you to collect the Charged Armor Set, which includes the Charged Shirt, Charged Trousers, and Charged Headdress.
The locations of the Charged Armor Set are as follows:

Charged Shirt: Dracozu Lake (1004, -2538, 0013)
Charged Trousers: Dracozu River (0952, -2705, 0012)
Charged Headdress: Dracozu River (0979, -2827, 0012)
Traveling to the Crypt:
After collecting the Charged Armor Set, equip it and head to the crypt located at coordinates 0651, -2730, 0019 in the same area.
Place a Zonai Charge into the crypt to proceed.
3-Traveling to Joku-U Shrine: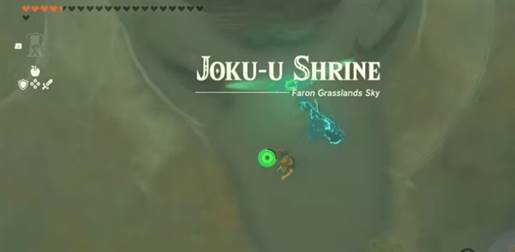 Head to Dragonhead Island in the Faron Grasslands Sky region.
Entering Joku-U Shrine:
Locate and enter the Joku-U Shrine on Dragonhead Island.
Inside the shrine, you'll find a charged door blocked by vines. Use your weapons to cut the vines and enter through the door.
Make sure Link is not wearing any iron gear or using iron weapons to avoid lightning strikes. Ensure he has at least 10 hearts before proceeding.
4-Completing the Joku-U Shrine Quest: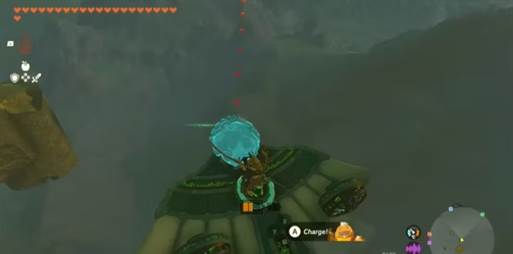 Inside the shrine, pick up a Zonai relic from the altar.
Use the game's fusion mechanic to construct a flying Zonai device.
Follow the light beam emitted by the device.
Once you reach your destination, place the Zonai relic onto the empty altar.
This action will complete the Joku-U Shrine quest and unlock Tobio's Hollow Chasm.
With Tobio's Hollow Chasm unlocked, you can explore the Depths and continue your adventure in The Legend of Zelda: Tears of the Kingdom.