The manga series Attack on Titan, created by Hajime Isayama, appeared to have concluded on April 9, 2021, with the release of its final chapter, Chapter 139.
However, Isayama decided to add more pages to provide a more satisfying conclusion to the story and to address certain details.
In Volume 34 of Attack on Titan, released on June 9, 2021, eight additional manga pages were included to enhance the story.
New information reveals that Attack on Titan is set to publish 18 new pages on April 30, 2024. These additional manga pages will be titled 'Attack on Titan Volume 35.'
It is still unknown whether this new manga volume will continue where the original series left off or if it will be a spin-off.
It's worth mentioning that the last panel of Attack on Titan left many questions unanswered, giving fans hope for a sequel series.
Attack on Titan, New Artbook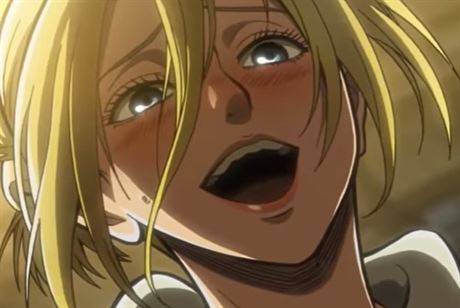 In addition to the new manga volume, Attack on Titan is also receiving an artbook titled 'Shingeki Fly.' This artbook will feature a total of 200 pages and showcase all of Hajime Isayama's color illustrations.
'Shingeki Fly' will also contain over 57 pages of detailed reproductions of the original chapter's drawings.
There will also be special content related to Mikasa's scarf and Eren's key. Pre-orders will begin on November 30.
Attack on Titan will also have a color page in the upcoming issue 44 of Weekly Shonen Magazine, which will be available on October 4.
read also : "Yoshihiro Togashi, the mastermind behind Hunter x Hunter, sparks excitement for a fresh beginning with a cryptic 'Start Over' tweet.
Since the release of Attack on Titan's final chapter, the series has been a topic of debate due to its ending.
For those who may not know, Eren in the anime is currently causing chaos and destruction.
When the last chapter was released, revealing the fate of Eren and his friends, many fans found the bittersweet ending satisfying, but some did not.
To address this issue, Hajime Isayama added eight additional pages upon the release of the final volume. However, there are still fans unsatisfied with how the series concluded.
read also : Why Wasn't One Punch Man Season 3 Announced at Mappa Stage
Hajime Isayama recently attended New York Comic-Con and acknowledged the controversy surrounding Attack on Titan's ending.
The final episode of the Attack on Titan anime is set to release on November 4. It will run for 90 minutes and will be available on Crunchyroll.
So, whether you're a satisfied or dissatisfied fan of the ending, it's clear that Attack on Titan has more in store for its audience. With a new manga volume, an artbook, and much more, the saga is far from over."